Daniel Blackstone, an avid fisherman, hunter, and outdoor lover, has been a wildlife artist for many years.  His researching different species of fish and aquatic wildlife began years ago as a fish taxidermist.  With dozens of awards in fish taxidermy, this experience has evolved into the fascinating art of fish carving.  The fine detail and special attention given to each sculpture shows why he is one of the world's most talented up-and-coming fish carvers.  His work is received through commissions and appears in galleries.  As you browse this website, you will see how a simple block of wood is transformed into a truly beautiful work of art.
Daniel Blackstone of Sarasota, Florida is an award winning fish wildlife artist, fish wood carver and game fish taxidermist. He designs marine life art and other species of fish into decorative wood fish carvings and fish sculptures for collectors of aquatic wildlife art.

Professional Fish Taxidermy Available

Visit our other website below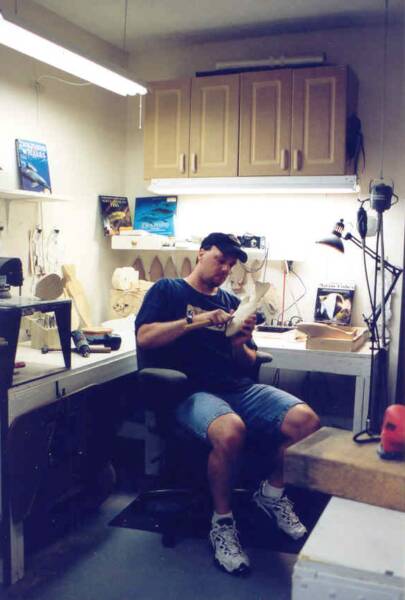 Daniel Blackstone

1844 Wisteria St.

Sarasota, Florida 34239